Meet the WNY Spinal Solutions Team
Meet April
Chiropractic Assistant and Patient Experience Coordinator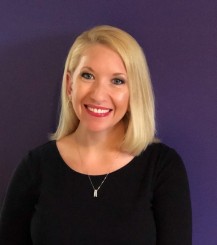 I was attracted to this office because I have always been an advocate for nutrition, health, and wellness. Being part of a culture with similar views on whole body wellbeing has been rewarding.
Recent life events have elevated the importance of taking care of yourself and others. I hope to build lasting relationships with patients while they are on their own wellness journey with us.
When I am not greeting you in the office, you can find me at a local winery as a tasting consultant. I also volunteer my time as a board member for Iroquois Middle School MSA.
I have one daughter, Autumn Rose, who is a competitive dancer, which in turn makes me a "Dance Mom".
I look forward to getting to know each and every patient while helping to enhance the experience in our office.
"Happiness is the highest form of health"
- Dalai Lama
If you have any comments, questions or concerns with your patient experience you can email April at ExperienceCoordinator@wnyspinalsolutions.com.

Meet Christina
Chiropractic Assistant and Insurance Coordinator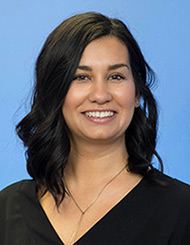 Christina began working for our office in 2014.
I hold a Certification as a Natural Health Professional from Trinity School of Natural Health. I believe so strongly in chiropractic care and overall wellness!
Prior to my position in this office, I worked for an attorney for over 10 years. I became a very stressed and ill person with no immune system and had a primary doctor who would not listen but prescribed a lot of unnecessary medication. This ultimately led to me on my wellness journey and I began seeing a Naturopath and chiropractor. This changed my life and my lifestyle and continues to motivate me to want to help others.
I am extremely passionate about the well being of others, especially our youth. I am so happy to be part of WNY Spinal Solutions practice because of the care provided to patients and the beautiful relationships that have developed. When I am not at work, I am doing my most fulfilling job of being a mother to my two daughters, Sophia and Gianna.
I look forward to meeting you and to be of help in your wellness journey.
If you have any insurance questions you can email Christina at InsuranceCoordinator@wnyspinalsolutions.com.

Meet Emily
Licensed Massage Therapist
Emily started working at WNY Spinal Solutions in 2017.
I graduated from New York Institute of Massage in October of 2018 as a massage therapist. Beginning in the early spring of 2019, my role as a massage therapist is working synergistically with Dr. Griffin's chiropractic treatments to help patients receive optimal care.
I have always believed in taking care of my physical, mental, and emotional well-being and hope to help others do the same through the promotion of the benefits of massage therapy and chiropractic. The quote I feel best describes this is:
"To keep the body in good health is a duty, otherwise we shall not be able to keep
our mind strong and clear." – Buddha

Meet Esther
Chiropractic Assistant and Patient Education Coordinator
Esther joined our team in 2021.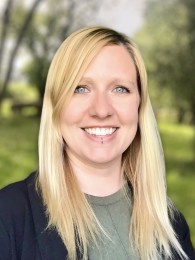 I love to help people. My compassion allows me to connect to people as I strive to facilitate growth and healing. I am always smiling and love to spread that to others. I am honored to be part of this passionate team and look forward to helping with every patient's wellness journey.
With a fierce love of the outdoors, I spend most of my free time exploring with my family. We love to hike, kayak, canoe, camp and play outside. Everyday is an adventure.
"And into the forest I go, to lose my mind and find my soul." John Muir
If you have any questions about information from our powerpoint or promotions we are offering you can email Esther at EducationCoordinator@wnyspinalsolutions.com.

Meet Marne
Office Manager, Reiki Master and Advanced Crystal Master
Marne has been working with our office since 2016.
As a former college professor, I have had the opportunity to support the educational growth of my students. My passion is working with people and supporting their growth. Now as the office manager of WNY Spinal Solutions, I feel fortunate to be part of an amazing team who shares that passion and believes in promoting the health and overall wellness of our patients.
Inspired by this wellness setting and my own personal wellness quest, I pursued my Reiki Master and Advanced Crystal Master training and have opened my own energy practice, Transformative Energy Healing.
Please let me know if there's any way I can support you on your path to wellness.
"If everything around you seems dark, look again…You may be the light." -Runi
If you have any questions or concerns about the office you can email Marne at officemanager@wnyspinalsolutions.com.


Meet Ashley
Chiropractic Assistant and Patient Care Coordinator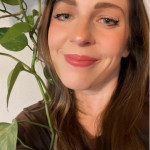 As soon as I walked into this office, I knew it was a special place! I have always been holistically minded and strongly believe that chiropractic, and natural care and support can greatly improve your health.
I currently hold a bachelors degree in Health Information Management from Medaille, and I am getting my Masters Degree in Clinical Nutrition from the  Northeast College of Health Sciences (formally New York Chiropractic College) in Seneca Falls New York.
When I am not at work I am at home with my 3 beautiful kids and husband. I love plants and have over 100 houseplants! I also enjoy macramé, painting, redoing furniture and basically anything crafty!
I am so excited to join the team and look forward to meeting you all!
If you have any questions about your treatment plan or our exercise videos you can email Ashley at CareCoordinator@wnyspinalsolutions.com.

---